This is turning out to be bigger than we expected, so Please Mark your Calendars for Dec 21st, 5-7pm for the South Hero Volunteer Fire Department's Holiday Light Parade! First off a Huge Thank you to Firefighter and EMT Al Getler for getting the ball rolling. He was able to secure time with SD Ireland's Concrete truck and the rest of the pieces just started falling into place after that… Yep you heard right…
SD Ireland is returning with their concrete truck!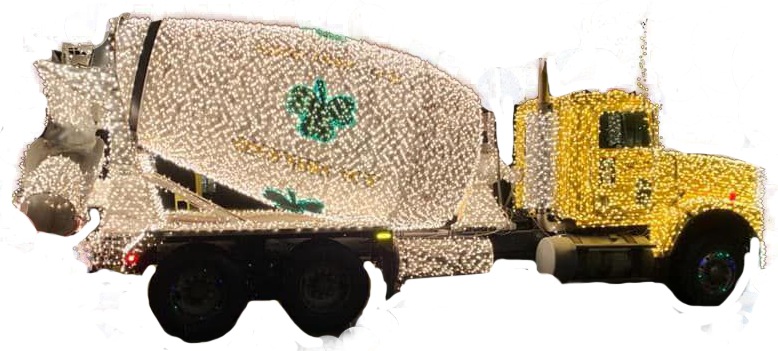 But he wont be alone! South Hero Engine 2, Grand Isle Engine 3, South Hero Rescue's Ambulance One, Alburgh Fire's Engine, TDI Towing will also be sending their lighted Rotator tow truck!.
The Parade will line up at the causeway Flagpole and proceed through South Hero and Grand Isle