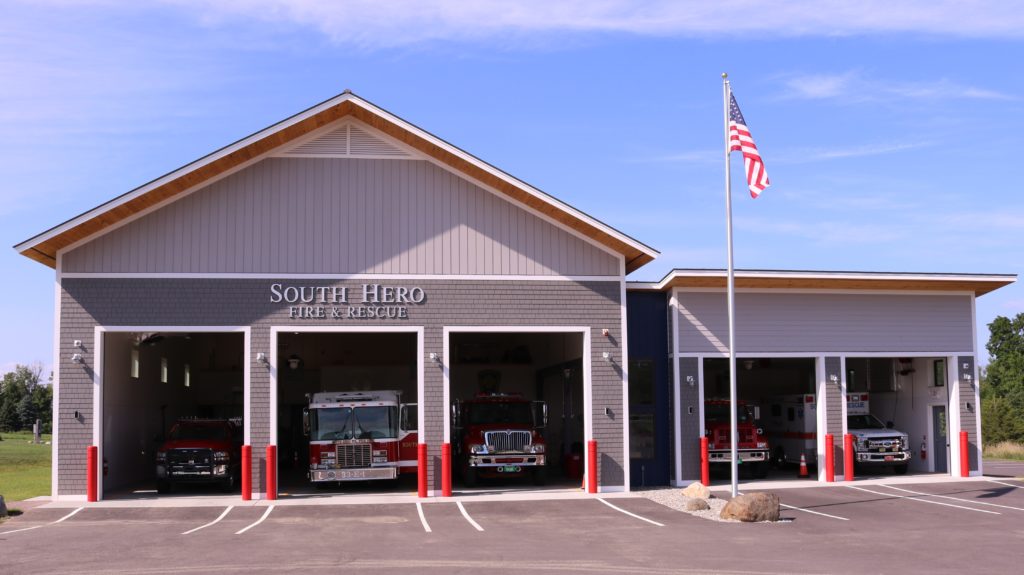 Welcome to our membership page.
The South Hero Volunteer Fire Department has a long, proud history serving South Hero and the Grand Isle County Mutal Aid Group (Alburgh, Grand Isle, North Hero, South Hero).
Our department is comprised of members that do many different jobs. Some fight fires internally within structures. Others serve as important a role as pump operators, water supply, traffic details, etc. There are even members who are certified Emergency Medical Technicians and are a part of the First Response – Emergency Medical Services we provide.
In addition to these roles, we have members who serve as graphic artists, event coordinators, and supply officers. There is a job for everyone!
We are accepting members to serve in many roles. Reach out to us and talk to us about how you can help.
Fill out this simple form just to talk. Or, if you are ready to join now, fill out the Full Membership Application below.
Someone will be back in touch with you shortly and invite you on a station tour and to our training events.
Full Membership Application
Please use the application below once you have decided to join the department.