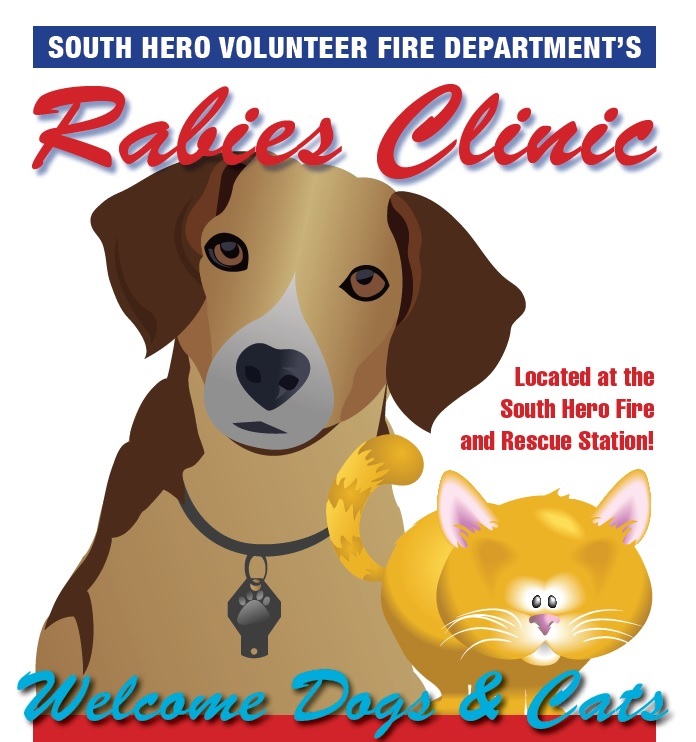 This year SHVFD Auxiliary would like everyone to pay in advance and pre-mail the forms/paperwork to us in advance to reduce interaction/exposure time.
Please print and fill out the form (PDF below). Please mail the form to:
South Hero Fire Rabies Clinic, PO Box 112, South Hero, VT 05486-0112
Advanced payment deadline reached, please show up and pay in the parking lot.
credit, check, or exact cash.